________________________________________
The Prophet
WRITTEN BY:
Khalil Gibran
NARRATED BY:
Michael Scott
In this short story containing 26 poetic essays, Al Mustafa is traveling to the harbor in Orphalese, to board a ship that will carry him back to the isle of his birth. When he enters the city, many people come to meet him and beseech him to speak to them and tell them all that has been shown to him during his twelve-year stay in their city. And so the Prophet speaks to them.  
Mustafa's speeches are presented in individual sections, dealing with a variety of subject matters including love, marriage, work, crime, pain, and many other topics. At the end of the book, Mustafa bids a final farewell to the people, boards the ship, and vanishes into the mist.
_______________
ThoughtAudio PDF Transcript: TA0105_Prophet_KhalilGibran.pdf
_______________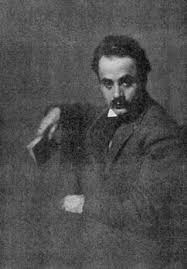 Kahlil Gibran

This Lebanese-American writer, poet, and painter, is primarily known for his 1923 book The Prophet. Many of Gibran's writings deal with Christianity, especially on the topic of spiritual love. During the last 20 years of his life, he lived in the United States, where his works gained recognition and influence within the American popular culture.