A Christmas Carol (Scrooge)
WRITTEN BY:
Charles Dickens
NARRATED BY:
Michael Scott
The path to redemption is intricately told in this beloved and well-known holiday story by Charles Dickens. Ebenezer Scrooge is a tight-fisted old man, with not a bit of kindness in his icy heart. But one night Scrooge is visited by his dead partner, Jacob Marley who foretells the visits of three spirits. These three spirits visit Scrooge in succession to show him a glimpse of his own Christmas past, Christmas present, and Christmas future. Listen to this wonderful and heartwarming tale to see if the supernatural visits change the heart of Scrooge and save him from the chains that grip Marley.
_____________
ThoughtAudio PDF Transcript: TA0093_AChristmasCarol_CharlesDickens
___________________________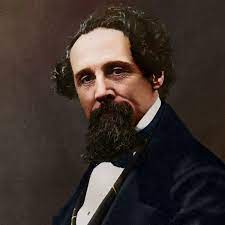 Charles Dickens
This English novelist is considered one of history's greatest novelists, known for his rich storytelling and memorable characters. He is a rare form of writer that actually achieved massive worldwide popularity in his own lifetime. Some of his other famous novel works include David Copperfield, A Tale of Two Cities, Great Expectations, and the Adventures of Oliver Twist.